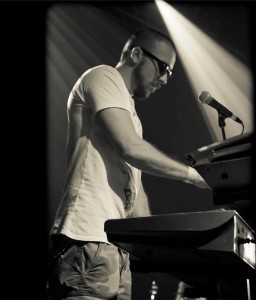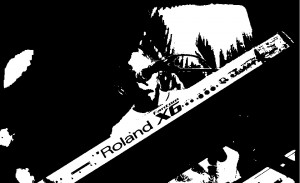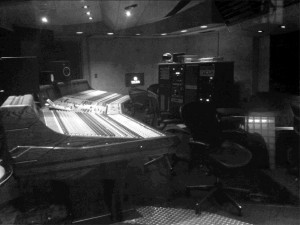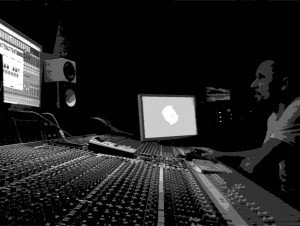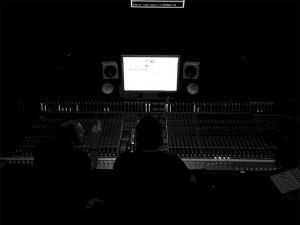 When not in the studio recording/mixing/mastering or producing, Joe works as a DJ, freelance (A1) Audio Engineer for corporate events and music festivals. He also mixes sound for local bands. This allows him to keep current with digital technology and audio equipment providing deep knowledge and skill to deliver pitch perfect sound to his clients.
With over 20 years of experience in the music industry, as a multi-instrumentalist, song-writer and record producer, Joe has continued to shape the way music is made and heard. His sound ear and natural talent are what enables him to transform a talented songwriter into a true artist.
As an immigrant refugee, he picked up ingredients for his diverse musical flavor through multiple cultures and genres of music. He began playing piano at the age of six, his talents continued to flourish at the age of ten when he picked up his first acoustic guitar in Yugoslavia. A self-taught guitarist, he spent countless hours perfecting his craft when he was forced to flee to Denmark, at the age of eleven, due to civil war in his country.
Once in Denmark, he was able to continue learning and began rehearsing with classically trained musicians. At the age of fourteen, he was featured on Danish National Television performing a classical piece on nylon guitar. Soon after, he formed his first rock band. A year later his family uprooted again and moved to America. Upon arriving in Chicago, IL, he befriended musicians in his high-school and formed a band. They played a showcase but the band broke up shortly after. His Junior year, he formed yet another band. They entered, an under-18, battle-of-the-bands and won but were disqualified since the rhythm guitarist's older sister who played flute was already in college. After graduation the group disbanded as members left for different universities. At Northern Illinois University he began mastering his next task, creating instrumentals and hip-hop production.
At NIU, he began playing bass and drums to continue building his musical skill-set. He also continued making beats and recording songs with local rappers. in 2003, as his music spread around the campus, a South Side rapper Just Flo heard his beats and suggested they go into Studio Chicago to cut a 3-song demo. He moved into the producer's seat and hit it big in 2004, landing a contract with Jay Brown and Tyran "Ty Ty" Smith of Marcy Records, a subsidiary of Def-Jam/Roc-a-Fella. Under direction and pressure of his newly acquired management, Just Flo demanded Joe sign over the copyrights. When he refused, the new management orchestrated a new demo of different songs with well-known Washington D.C. producers but the label refused the option and the deal fell apart.
Never resting on his laurels, he moved to Florida in 2005 and began networking with some of the artists from the area's budding music scene. A business partner and Joe signed local rappers Vision and Big Body to a production deal and cut their album at Hit Factory in Miami, however the business partner found himself in legal trouble and after tens of thousands of dollars of investment, the album never got published.
In 2007, through a chance meeting, he was introduced to Jamaican Dancehall artist Kyapi The Don. Kyapi had had success in the industry charting in the Top 40 in 2002, and liked Joe's production. He had secured a 16-bar verse from, then best new rapper, Rick Ross after his smash hit "Hustling" and tapped Joe to produce his song "Keep Movin'." After completing the project and having a 6-time Grammy Winning engineer Marc Lee mix the song, Def Jam/Maybach Music demanded a $30,000 release fee to publish the record. Without major label backing or an investor the project was never released. One may find it on YouTube typing in Rick Ross and Kyapi.
After learning a valuable lesson in record industry politics, Joe decided to go back to his roots and focus on live music and bands. In 2008, he came across a surf-rock band Chaefin, from South West Florida, which had a huge local following. He offered to sign them to a producer/artist development agreement but being young and inexperienced in music business, they refused. The band had heard his work and wanted him to record, produce and play keys on their demo. After completing their project, he entrusted Marc Lee again to mix their 3-song demo at Studio Center. Marc recognized their talent and invited the Reggae legend Paul Fakhoury to the mix session. Paul encouraged Joe to keep developing the young band because of their unique sound. The group disbanded one week after the final mix session.
While woking with Chaefin, he was invited to their practice space. The band was known for having locked-out rehearsals, since their followers would show up regularly unannounced. There, he discovered a local singer/songwriter Jacob Dorris. Jacob had auditioned for the band but was turned down by it's members. While outside, he asked the young singer if he had any original songs. One song caught the producer's ear and he invited the musician to his studio. Since the singer wasn't able to afford the studio fees and services, Joe offered him a producer/management contract. The songwriter accepted and the deal was made.
Over the following year, the producer continued to develop and help transition the singer into an artist and a studio musician. A 3-song EP was completed with the help of Chaefin guitarist Corey Neilson and bassist Daniel Spring. The EP was named "sowFLo", an acronym for South West Florida, it was released through Joe Records Publishing and digitally distributed on iTunes and other outlets in the summer of 2010. "Paradise", the song which caught the producer's ear, has amassed 350,000 views on YouTube without an official video or any label support or marketing.
The rock/reggae band sowFLo was formed that year. In addition to producing/managing, Joe started booking shows for the band while playing keys and running sound. In 2013, a 5-song EP was released titled "Rising". It continued the working relationship with Joe recording and producing, Marc Lee mixing and Paul Fakhoury as a project consultant. The band went on it's first 6-week national tour in 2013, and played multiple festivals. In 2014, another 8-week national tour with multiple festivals followed while the producer continued working on the band's full album. Ever on the Def-Jam's radar, the producer was contacted by Randy Acker, a former Def-Jam executive who was starting his own label. Randy had followed the group's development for some time and was interested in doing business. After returning from their summer tour, the producer arranged a showcase for the executive in West Palm Beach. Unfortunately, like many other bands before, with inflated egos and illusions of grandeur, the band breached their management contract and the producer walked away.
Ever the consummate businessman, the producer saw this as an opportunity to work with the area's other extremely talented artists.
Most recently he signed pop artist Devon Meyers and the rock band Sprout to an artist/producer development agreement. Sprout released their 1st official video titled "Puerto Rico" on Jan 1st, 2016 and continue to work with the producer on their follow up. Devon Meyers released his first official video titled "Sinner" on May 1st, 2016 and has multiple projects in the works with the producer.